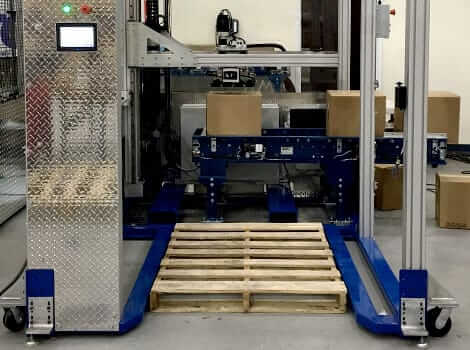 PalletPOD
Increase productivity without sacrificing productivity with the help of PALLETPOD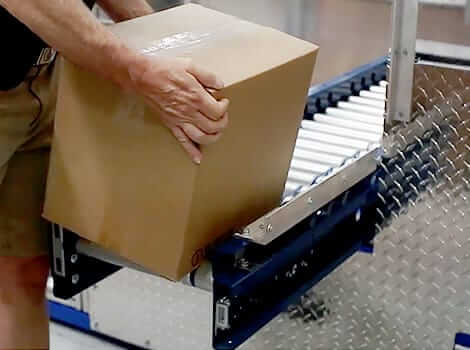 Mobile Compact Palletizer
Having trouble compiling pallets at your facility? Upgrade your solution with a PALLETPOD mobile compact palletizer. Relying on service with too many variables can have a negative effect on production; remove the chance of something going wrong with quality-ensured PALLETPODs for your facility.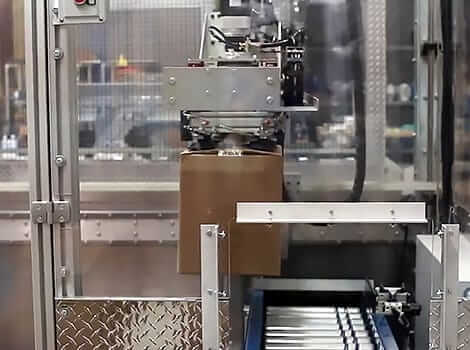 Mobile Palletizers/In-Process Stretch Wrapping
Maximize performance with a comprehensive 2-in-1 solution from ROI Industries. Single station machines take up less space, increase productivity, and keep capital costs low.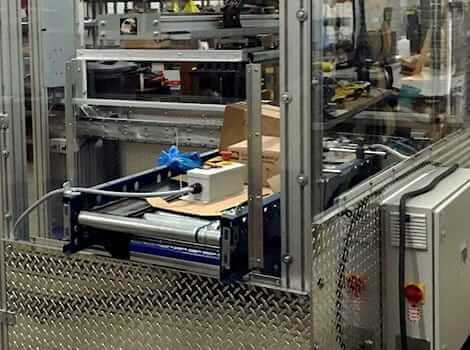 Mobile Dual Station Palletizer
Using cutting-edge technology to create a mixed batch of products from two different lines, the mobile dual station palletizer can help streamline the way you operate.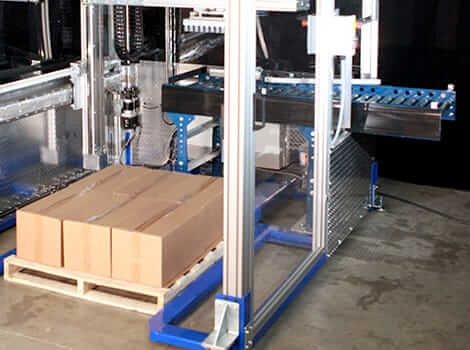 Mobile Compact De-palletizer
With several high-quality attachments designed to make palletizing and re-palletizing that much simpler, the PALLETPOD with mobile compact de-palletizing technology can make your life easier.