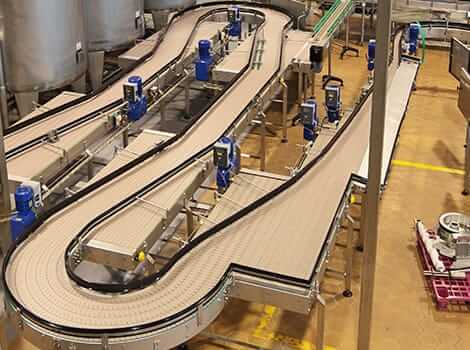 Gravity Feed Conveyor
Streamline your facility with gravity feed conveyors
Minimize Line Stoppages
As one of the most economical and prevalent methods of conveying unit loads, the gravity conveyor (or non-powered gravity roller conveyor) is a straightforward choice for many facility managers. While they're typically used in applications where the conveyor is level and the operator can push the product along, you can now combine them with ROI's cutting-edge PALLETPOD to yield optimal results. Gravity feed conveyors can be used for:
Conveying loads of cartons, totes, fixtures, cardboard boxes, and more

Non-contact accumulation

Unitized loads

Pallet loads when bottom boards are perpendicular or parallel to the rollers

Sideloading/unloading

Accumulation of loads
Optimal Results
With so many companies utilizing gravity feed conveyors, it's critical that you take the right steps to maximize what you already have. When combined with our cutting-edge PALLETPOD (and its optional attachments and add-ons), the gravity feed conveyor satisfies unique needs that are specific to your company. Designed to minimize line stoppages and efficiently pull boxes, the PALLETPOD offers several high-quality options, including:
How Can It Help My Facility?
Every plant has unique production standards that they need to uphold. Implementing high-quality equipment that closely aligns with your long-term strategy is crucial for success. ROI recognizes that maintaining high-production without sacrificing quality, timeliness, and safety standards is critical. The PALLETPOD is built to fit seamlessly into your already established plant and complete projects more efficiently without compromising quality and safety. Don't waste time with ill-fitting machinery—automate your workspace with exceptional products from ROI. Some benefits of the PALLETPOD include:
Problematic labor replacement by eliminating repetitive motion risks, while allowing stacking of square and stable loads to full height minimizing freight costs.

Compact, mobile footprint fits into existing tight spaces, taking up less space than what is currently being used for manual palletizing, and production line reconfiguration is not required.

Modular flexibility dramatically shortens effort and project times for customers, significantly reducing customers' use of technical resources.

Immediately lower costs with a PALLETPOD lease or rental.

Online placement between shifts with limited operational disruption, with two-hour initial installation and 30 minutes of training.