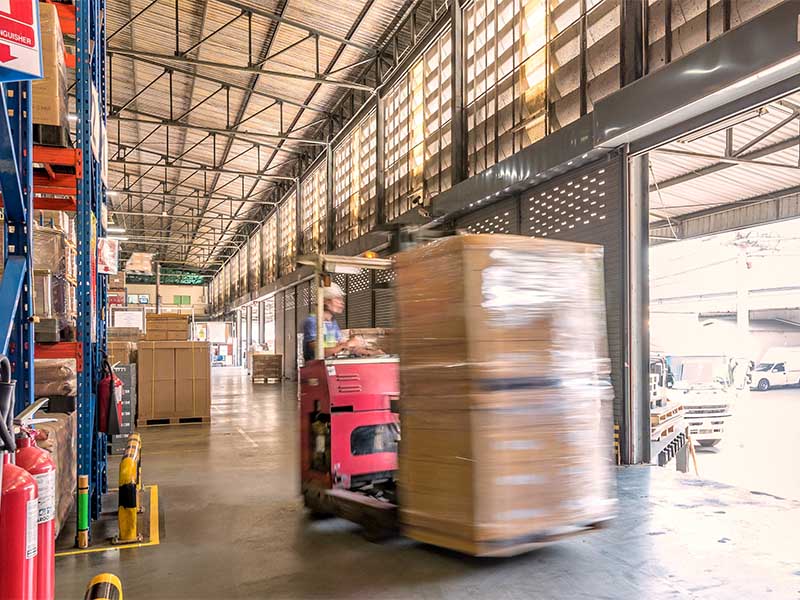 Load Transfer Station
Implement equipment that's right for your facility
Streamline productivity with ROI's load transfer stations.
Optimize Your Workspace
Load transfer stations remove loads from pallets and make them available for transfer to slip sheets, less expensive shipping pallets, customer pallets, or directly to push/pull pallets for floor loading. With load transfer stations, you'll be able to substantially reduce pallet inventories, along with the associated cost of pallet storage, maintenance, and retrieval. ROI offers industry-compliant solutions for the safe and secure transfer of goods, specifically for companies working in the pharmaceutical industry.
Coupled with our cutting-edge PALLETPOD product suite, ROI will help make your facility operate more efficiently than ever before. Our goal is to streamline your entire business process—with PALLETPOD and our custom-tailored load transfer station options, we can help you do precisely that. PALLETPOD offers unique services including:
 Is your facility producing at the highest level possible?
Streamline your facility with cutting-edge technology from ROI.
Why Choose A Load Transfer Station?
At ROI, our primary focus is to deliver better products than what you're currently working with, so that you can turn around and make your warehouse run more smoothly. Safer and faster than a load or pallet inverter, load transfer stations streamline operations with exceptional results. Load transfer stations increase your lift truck's productivity, reduce the costs and stress of labor, decrease shipping and production costs, and prevent injuries. Load transfer stations are an ideal option for companies looking to explore options for upgrading their process, especially in tandem with the PALLETPOD. ROI's diverse product suite offers unique advantages for our customers, including:
Problematic labor replacement by eliminating repetitive motion risks, while allowing the stacking of square and stable loads to full height to minimize freight costs.

A compact, mobile footprint fits into existing tight spaces, typically not taking any more space than what is currently being used for manual palletizing. Production line reconfiguration is not required even when implementing ROI's full PALLETPOD suite.

Modular flexibility dramatically shortens effort and project times for customers, significantly reducing customers' use of technical resources.

Immediately lower costs with a PALLETPOD lease or rental.

Online placement between shifts with limited operational disruption, with two-hour initial installation and 30 minutes of training.