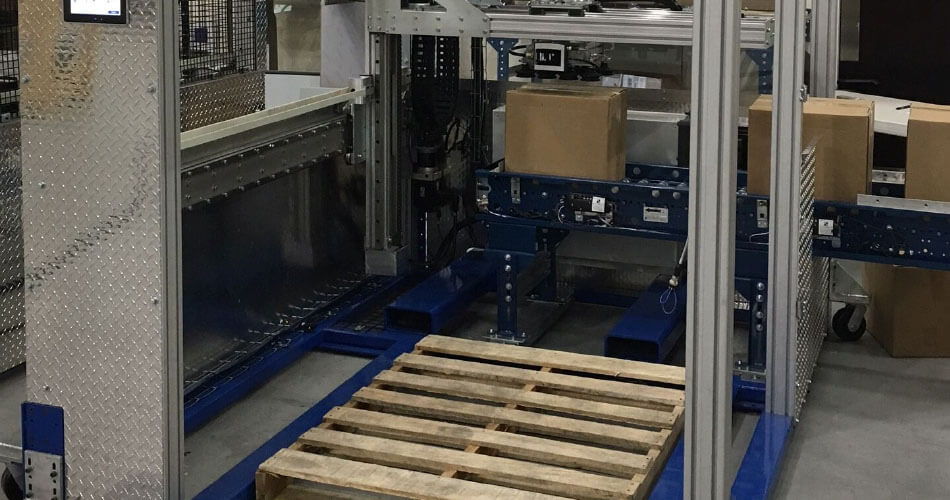 Maximize Productivity With Automated Equipment
ROI has several options ideally-suited to helping you reach your project goals more efficiently than ever before. To find out how our machinery and automation options can minimize production time without forcing you to categorically realign your budget, reach out to our dedicated team today.
Perfect for robotic palletizing, pallet dispensers can help you integrate product lines for efficient production.
Proven to help employees stack pallets more safely and effectively, the PalletMate is a great option for any facility.
Perfect for plants looking for easy access to low-lying pallet racks, the low-level pallet conveyor can get to those hard-to-reach spots.
ROI offers a full suite of options for EoAT including layer grippers, vacuum grippers, and other useful attachments.
ROI offers robot integration services so your automated machinery is installed correctly and optimized for peak performance.
We Would Love To Hear From You!
Get the information that you are looking for right now.
PO Box 2884, Durham, NC 27715